sometime over the weekend i had to go take some "shopping" themed photos for the magazine. i'm like sooo not a skilled photographer but desperate times call for desperate measures, i guess. it's not nice knowing i'm a desperate measure. ah well.
naturally... jet tagged along like the cute little puppy he is. *grin*
what better place to take photos of shopping than the GPO!! formerly melbourne's General Post Office... i now call it the Glorified Post Office. whoever came up with the idea of converting the post office into a shopping haven... was either a genius or an eccentric person with too much moolah. i think it's a great idea personally... and it's turned out quite pretty-la.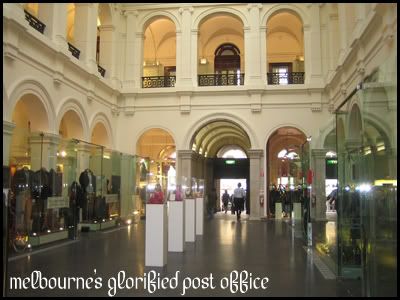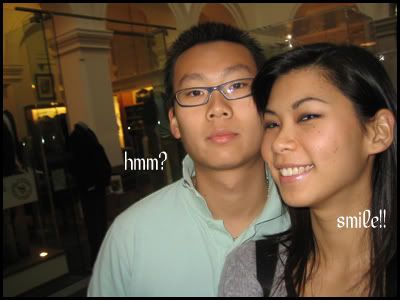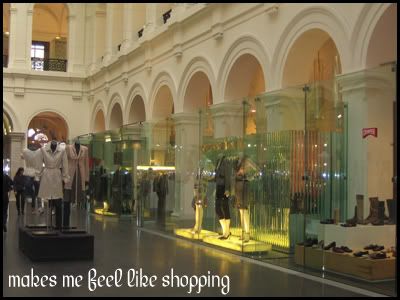 and so shopping we went... for jin min's pressie... which *ahem* was totally unoriginal. sorry jin min, but you're sooo hard to shop for!! you've got EVERYTHING... and a LCD tv added to the collection. damn you.
we were deciding whether or not to watch da vinci code after i finished work at melb central.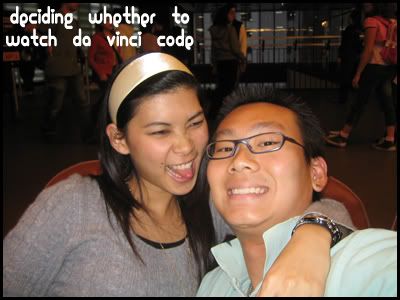 and decided not to.
later that evening after i finished work, jet "picked me up" ie. met me at the tram stop and went to crown for dinner. he said he felt like taking me out. awwwww. of course, his "taking me out" still means going dutch. and we all thought jin min was cheap. HAHAHA. i'm so going to be hit later.
after dinner we loitered around crown like high school kids. went into fcuk... they are sooo overrated. totally and utterly. we sat down on the couches and i started taking a couple of photos before getting yelled at by the woggy sales boy. i call him boy coz he's just not worthy of the word man. fair enough if your shop's deco is totally original and to-die-for... but fcuk in crown just looks like EVERY OTHER shop. so who wants to take photos of your damn store. i'm taking pictures of
THIS
!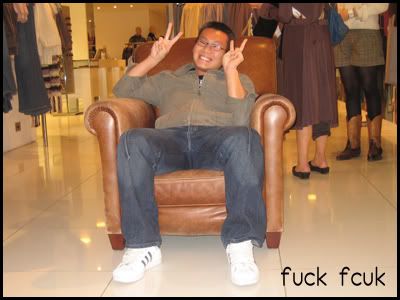 yes i know. store policy and he's just doing his job. but in this store... the policy is just not justified.
ok i better run... gonna be late for class. oops.