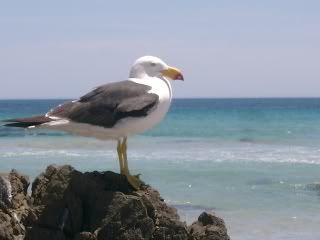 i was going through my old pictures and came across this one which i took at snellings beach on ki. and you know... i realised, this picture depicts just how i'm feeling about life at the moment.
i'm standing on a rock staring out into an open sea of opportunities so vast, i don't know where to start. i'm staring out at it thinking about taking off, but i'm being held back by fear.
yup. that's me. a pondering pacific gull.