just got back from a three hour lunch.
cinatan suggested going to
peter hoe
, near petaling street, for quick eye candy therapy. so there we were nicely browsing through all the pretty things. unfortunately, there was no space at the cafe so we headed back to pasar seni to see what we could grab for lunch.
we ended up in this nonya restaurant called precious. it's very nicely done up with traditional nyonya chinese furnishings, stained glass partitions and chandeliers.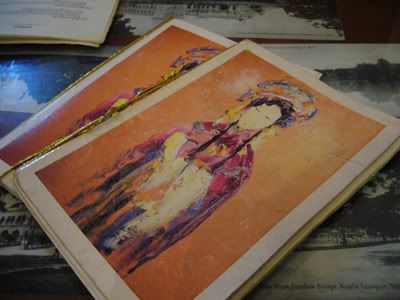 the menu at
precious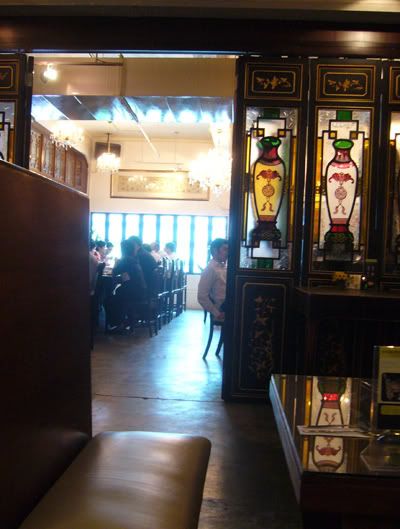 the photo doesn't do it justice. i'm a poor photographer.
the service was extremely slow. while waiting for our food, we decided to amuse ourselves by taking shameless photos.
tina aka cinatan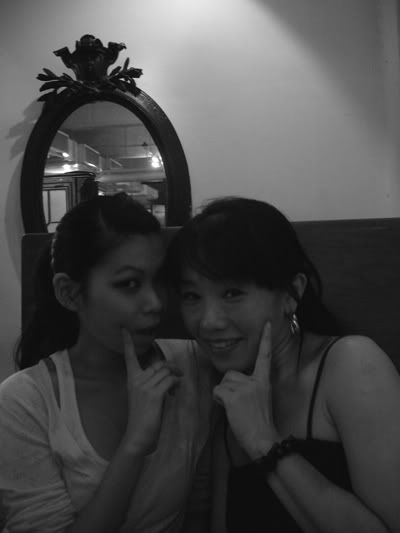 tina and i trying to act cute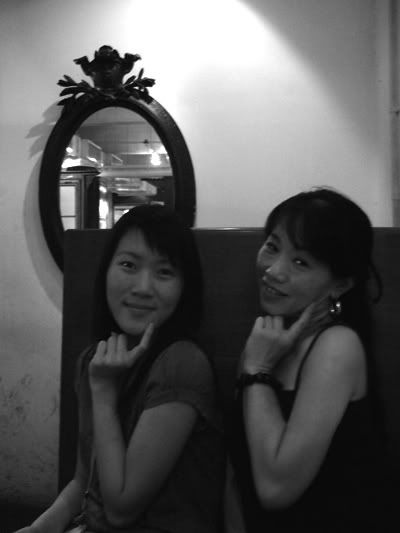 jen and tina being coy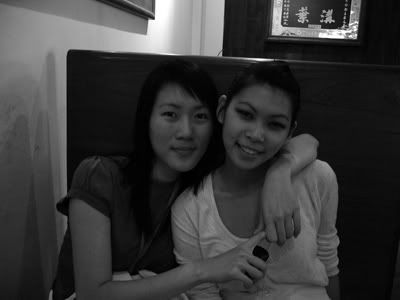 jen is my cubicle buddy and i look like a vampire
it was 2.00pm by the time we were served lunch. we were already late so we scoffed down our food. tina with her pulut hitam. jen with her fried glass noodles and bubur cha cha. me with my chicken pong teh.
we got into cinatan's car and headed back to the office. suddenly we heard
*keduk keduk* *kepom keduk*
tina looked at her side mirror.
"oh. fu lat (pants drop)."
"what?"
"i think i've got a flat tyre."
i gasped.
"u think the tyres were slashed on purpose?"
i quickly looked around to check if anyone was following us. miss paranoid of the day.
being in the middle of KL, it's not easy to find a convenient spot to pull over. how ironic we should pull over right opposite our
*ahem*
favourite client's building.
"okay. let's pull up here."
"oh no! look where we are!!"
"oh fu lat."
"where's the bomb?"
jen called our boss to come to the rescue.
"kk said he's going to bring some big strong boys along."
"i wonder who he's going to bring."
"K-man to the rescue!! ta-ta-ta!"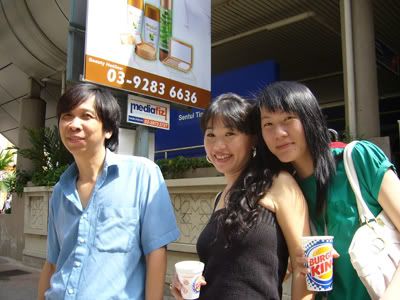 kk, tina & jen acting like tourists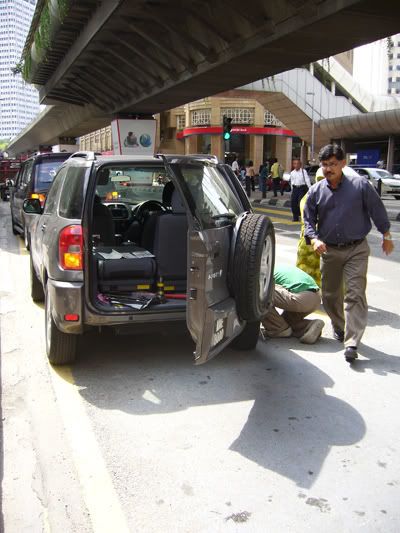 our big strong men - sunny and chang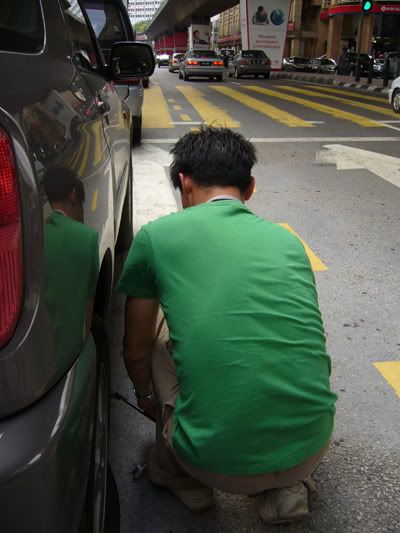 our very own AAM!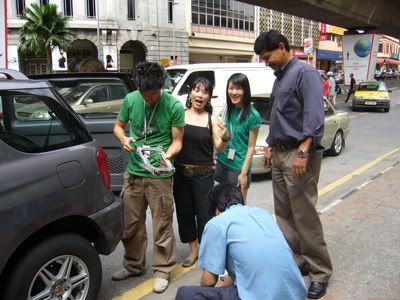 all done in too little time. darn. time to go back to the office.
wat a drama day.