SLEEEEEPPPPP!! WHERE ARE YOU?!?!?!
lavish was once again a skank-o-rama night. except that our fellow skank olivia had to be taken home at about 1-something. tsk tsk.
after lavish on friday night, i managed to drift off to sleep at about 6.30am. i woke up at 10.30am. the whole of yesterday was spent zombifying in front of the computer. i attempted to take a nap but once again, thoughts flew in and out til i literally felt like jumping off the balcony.
except i'm scared of heights.
the entire day, once again felt like a recovery from a rave. tired body, buzzing mind. had dinner with jm's dad, family and friends. i did not think i would manage to survive without falling asleep at the table. but marianne kept me much awake with her personal experiences with ghost stories. i found them very fascinating.
as much as i just felt like going home and crawling into bed, justin was down for a night so i was supposed to meet up with him and ewan - the two troublemakers. ten years of knowing those two idiots.... ewan said we were going to bamboo. i thought it was a bar, so i happily agreed.
little did i know, there's an asian night called bamboo somewhere on lt bourke and king st. fucking hell. i was dressed for a family dinner, not a club. good thing i just happened to be wearing heels... for once. met up with justin's friends faith and lily.... and adrian rocked up as well. it was like a mini samad reunion.
classic line of the night award goes to faith.
"do you want to whore?"
pause.
"oh my god! i meant do you want a drink?"
for those of you who have never been to bamboo... it is the most fucking dodgy club ever. small. dodgy. and the music's crap. i hate music that's over-mixed and too hardcore rap. like... hello?? how to skank like that?? *siiiiggghhhh* the dj just doesn't get it. *shaking head*
anyway... the birthday girl, lily.... is
ULTIMATE SKANK!!
if you people think noelle and i are skanks.... i'm sorry but we have to pave way for lily.
justin and i were sober as hell. ewan left to "get some". meanwhile, lily and faith were drunk as all hell and it took the boys 20 mins to get them in the car so we could go eat. faith kept trying to go back into the club. lily... well... she kept gyrating to any visible pole and ran with faith. -_- girls. i'm pretty sure i'm never like that. NEVER!!
got home at almost 5:30am. i watched the sunrise. again. quite pretty. finally crawled into bed at 7am.
now i'm running on five hours sleep. and i'm sore all over from skanking. okay enough talk. pics courtesy of adrian the cam whore. can't be bothered to edit pics in photoshop...
in the beginning....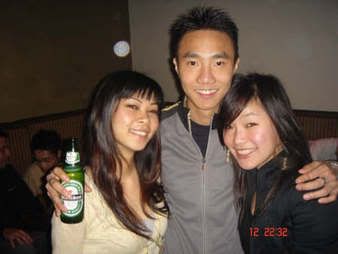 me, justin & faith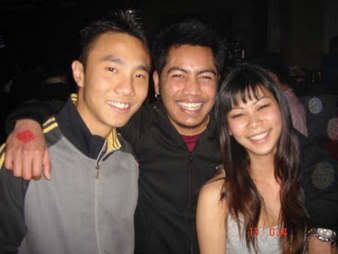 troublemakers just & ewan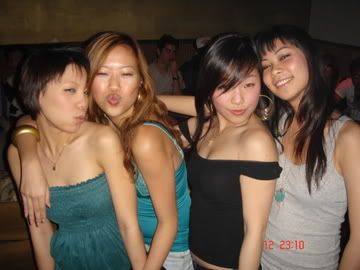 the girls - hui, lily, faith and me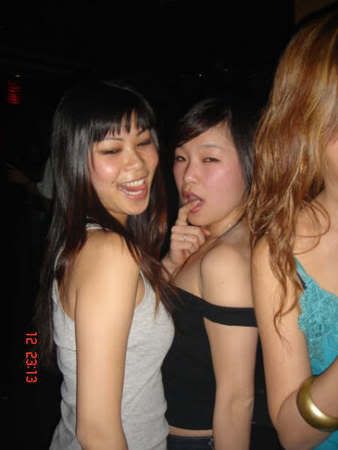 skanking with faith
justin chandima tham meng hoe and i go way back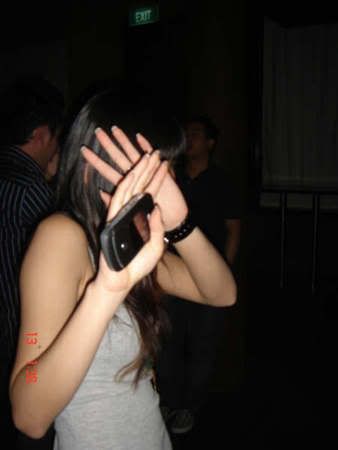 nooo! no more pics!!
the slut pillar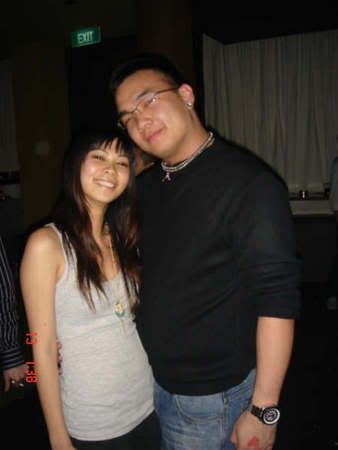 adrian the cam whore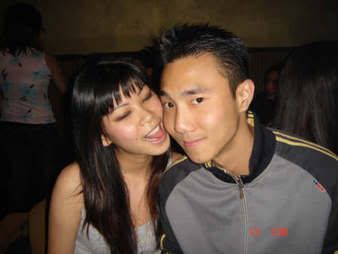 *lick*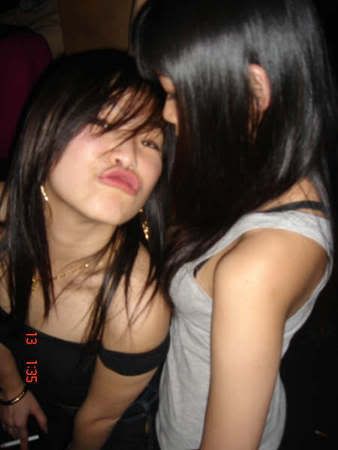 pouty faith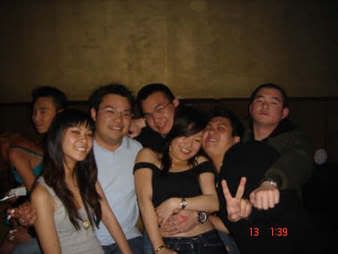 at the end of the night....