i have to introduce you to carla bruni. i leeched one song off Z's library and decided to get the whole album. she is fucking gorgeous and she has the voice to match it. bedroom eyes, husky voice... yeap, she does it for me. although i have no idea what she's singing since it's in french. she could be singing "hit me baby one more time" and i wouldn't care because she mesmerizes me.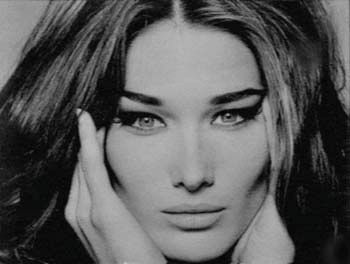 if you have a torrent client,
click here
. i'm merely sharing and hold no responsibility for anyone's actions of piracy. bwahahaha.
btw, the title has nothing to do with the contents of this post whatsoever. if any of you do decide to have a listen to carla bruni, let me know what you think.